How do you know cut sheet metal
ACL Machine is a sheet metal equipment for sale manufacturer and supplier in China, and enjoys a good reputation in sheet metal fabrication tools and specializes in sheet metal fabrication tools and equipment for decades. Today ACL Machine would like to introduce you the most efficient and effective way to cut the sheet metal. As a matter of fact, there are different tools in cutting the sheet metal, for example, bow, grinding machine, pneumatic shovel and so on. But the most effective and common used tool definitely goes to metal work saw. Now let's get to how to cut the sheet metal, by the metal work saw.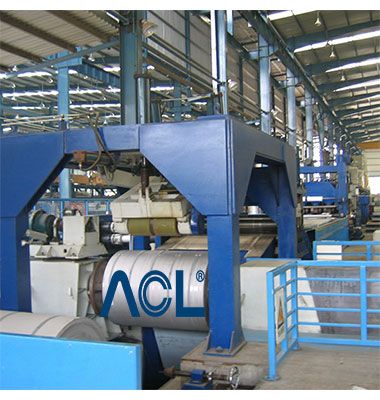 First of all, the working principle of the pneumatic metal working machinery is to introduce compressed air into the metal work cylinder, and then to drive the front saw blade to work by controlling the inlet and the exhaust port to make the piston reciprocate. In this way, it can cut the sheet metal in the most efficient way. Second of all, the cutting part of the metal work saw blade is made up of a lot of metal work saw teeth. The saw teeth are arranged in the form of alternating protruding, mainly in the style of being staggered and wavy, so that the saw blade can move freely and discharge chips smoothly while cutting, so as to prevent the saw blade from being clamped and broken by the saw seam. The friction between the saw blade and the metal plate on both sides of the saw seam can be reduced, and the sawing temperature can be reduced, too. What's more, the width of the seam after cutting is generally slightly larger than the thickness of the saw blade.
The last but not the least, you need to wear goggles before cutting in order to prevent iron from entering your eyes. Operation should follow the rhythm of pneumatic metal work saw, gently apply downward pressure, with action relaxed and natural, and heavy pressure is strictly prohibited to lest out of control. In the process of sawing, we should pay attention to observe from the side to 15 °angle, take the cutting line as the reference, and cut the edge or the middle of the line along the line to ensure the straightness of the cutting line. Whenever the pneumatic metal work saw is restarted due to a standstill, the metal work saw blade should be raised slightly upward to ensure that it is in a relaxed state, so as to avoid the clamping of the saw teeth and the steel plate, and the reciprocating movement is blocked, thus causing the pneumatic metal work saw to be out of control, the saw blade bending and deforming, and the breaking of the saw blade.